Last weekend I help
Mrs. Destiny
with another wedding. It started out such a beautiful sunny day. This couple was smart and had their pictures taken before the sealing while it was still bearable outside.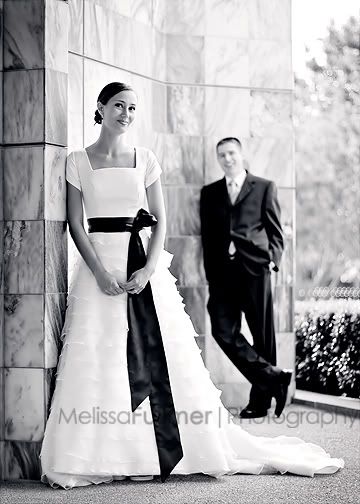 My favorite ring shot ever.
Shortly after their reception started some big, dark clouds came rolling through.
And didn't stop even though it was time for them to leave. About 30 people were smooshed onto this tiny little porch, me being right in front of the bride ready for them to take off. Little did I know that being where I was meant handfuls of bird seeds being thrown at my head.... camera... down my shirt.... maybe it wasn't the best place to stand.